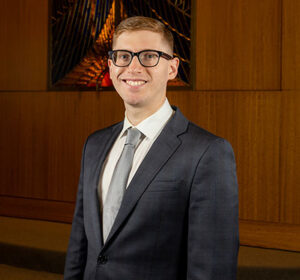 He comes from Temple Sholom in New Jersey, where he is well known for his exceptional music talent, spirituality, energy, creativity and dedication.
Cantor Feibush was unanimously elected by the Congregation Beth Israel Cantor Search Committee, led by Karen Harberg and Larry Proler, and by the Board of Trustees. He graduated from Rutgers University with a B.A. with Honors, with a major in Middle Eastern Studies and Psychology, and a minor in Spanish. He was inducted into Phi Beta Kappa and has earned numerous awards for his scholarship and music.
Cantor Feibush was ordained in 2016 from HUC-JIR's Debbie Friedman School of Sacred Music, with honors and high praise for his intellect, voice, and preparedness for the cantorate. In addition to his love of singing, he is also an avid violinist and violist, having studied with members of the Philadelphia Orchestra.
You may contact Cantor Feibush at KFeibush@beth-israel.org