The Library Catalog is available online 24 hours a day!
Congregation Beth Israel's Hyman Judah Schachtel Library houses one of the finest collections of books of Jewish interest in the Southwest United States. The Houston Friends of Rabbi Hyman Judah Schachtel founded the library in 1967, in honor of his outstanding service to our city. The contributors included such notables as the De Menil, Wortham, George R. Brown and Abercrombie families. The original gift has presently grown into well over 20,000 volumes including an extensive archive of materials dating back to the beginning of the Congregation in the mid 1800s.The Association of Jewish Libraries has accredited the Shachtel Library at the Advanced level–a designation few synagogue libraries have attained.
Primarily aimed at serving Beth Israel members and its schools, Beth Israel's Schachtel Library welcomes everyone in the community and serves as a reference source for scholars nationwide.
Beth Israel's Schachtel Library is divided into two sections:
The Hyman Judah Schachtel collection serves adults with books that are of specific Jewish interest or by Jewish authors for both scholarly and leisure time reading.
The Myrtle and Walter Loewenstern Children's Library is designed for children and has both general interest books such as math, history, picture books, and more, as well as Jewish interests including holidays, crafts, music, folktales, and Bible stories
The Library's Hours:

Staffed by a librarian Monday – Thursday 9:00 am to 2:00 pm.
Open for browsing and self-checkout until 5:00 pm.
Open on Friday for browsing and self-checkout from 9:00 am to 5:00 pm.
During the school year, the library is open Wednesday evenings and on Sunday mornings from 9:00 am to 12:00 when school is in session.
Contact the librarian for more information.
Readers Group
The Beth Israel Readers Group invites congregants and friends to our monthly meetings on the 3rd Wednesday of the month at 1:30pm. Books are chosen from various subjects, and we welcome our Clergy and visiting facilitators. Skype interviews with authors are also offered periodically. We also participate in the annual ERJCC Community Read.
THE BOOK CLUB MEETS IN PERSON AND ON ZOOM AT 1:00 PM. RSVP TO Susan Whitman TO OBTAIN ZOOM LINKS.
October 11 – And there was light: Abraham Lincoln, by John Meacham
November 15 – The Librarian of Burned Books, by Brianna Labuskes
December 20 – Dinners with Ruth, by Nina Totenberg
January 17, 2024 Before a Canyon, by Jeremy Tucker, with guests Jeff and Margaret Tucker, discussion led by Rabbi David Lyon
February 21, 2024 Book selection to be announced.
March 20, 2024 Small Great Things, by Jodi Picoult, Discussion led by Rabbi Adrienne Scott
April 17, 2024 Impossible takes longer, by Daniel Gordis
May 15, 2023 Happiest Man on Earth: the beautiful life of an Auschwitz survivor, by Eddie Jaku
June 26, 2024 Lessons in Chemistry, by Bonnie Garmus
WRITERS' CIRCLE: Schachtel Library
September 7 and 21
October 5 and 19
November 2, 16 and 30
New Books
The library is open! We welcome you to come and browse the collection of books and journals. We continue to add new titles focusing on Jewish history, contemporary Israel affairs, and Holocaust history, as well as a broad range of fiction on Jewish subjects. Come see us and find your next great read!
Congregation Beth Israel's Hyman Judah Shachtel Library has received from the Anti-Defamation League donations of two books on social justice. Beth Israel shares the commitment to promoting social justice regardless of race, religion, and cultural background. The library collects books and hosts book discussions and a facebook page that honor the stories of heroes of social justice, preserve the stories of diverse communities throughout the world, and document events that pertain to social justice in our community and our world.
THE GOOD FIGHT: AMERICA'S ONGOING STRUGGLE FOR JUSTICE, BY RICK SMOLAN AND JENNIFER ERWITT
This volume documents the historical struggles for social justice through more than 180 memorable photographs, nearly 60 embedded videos, over a dozen compelling essays, plus examples of music and lyrics that rallied America's resistance to injustice.
IT COULD HAPPEN HERE: WHY AMERICA IS TIPPING FROM HATE TO THE UNTHINKABLE – AND HOWW WE CAN STOP IT, BY JONATHAN GREENBLATT, CEO of ADL.
Drawing on decades of experience in fighting hate through investigative research, education programs, and legislative victories, the CEO of the Anti-Defamation League issues a warning on the rise of intolerance in the United States and offers a primer on how to strike back against hate.
BOTH OF THESE VOLUMES ARE AVAILABLE FOR USE IN THE LIBRARY. PLEASE CONTACT SUSAN WHITMAN AT (713) 771-6221 x370 OR swhitman@beth-israel.org. BROWSE OUR CATALOG FOR MORE MATERIALS ON JUDAISM, SOCIAL JUSTICE AND DIVERSITY: https://www.beth-israel.org/lifelong-learning/library/




---
Check out Past Events At The Library
---
The Beth Israel Archives
Documents from the Earliest Years of Congregation Beth Israel
The Beth Israel Archives document the activities of the congregation from its earliest days, with records of meetings, pictures and documents chronicling the life of an active Temple. The archives are available for use with the assistance of the librarian. Please contact the librarian by phone at (713) 771-6221 x370, or email for more information.
Access online archival materials 24 hours a day!
Click here to view!
---
Speeches from past Yom Kippur Symposia are available to read online!
Click here to read!
---
Contact the Temple Librarian:
Susan Whitman
(713) 820-6410, Direct Line
(713) 771-6221 ext. 370
Remember the Library Catalog is available 24 hours a day. Go to www.beth-israel.org and click on the Library home page to access. Requests for reserves can be sent to Susan or direct phone at 713 820 6410.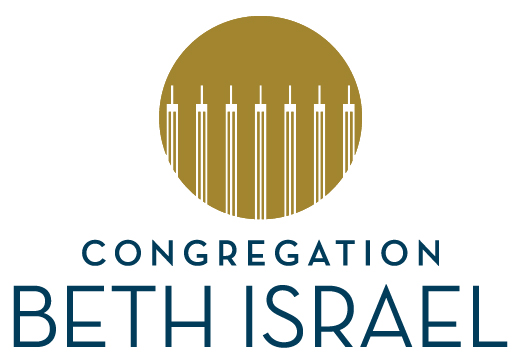 Archival Materials
Congregation Beth Israel Archival Materials The Beth Israel Archives document the activities of the congregation from its earliest days, with records of meetings, pictures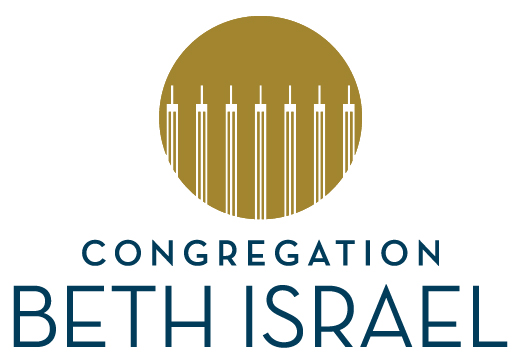 Treasures from the archives
Treasures from the Archives: A recently uncovered letter, circa 1972, thought to be from Shirley Macow, who was Rabbi Schachtel's secretary at the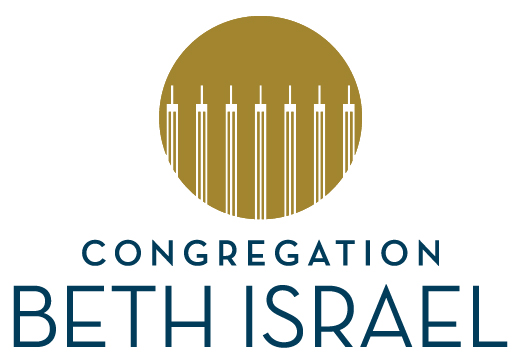 Yom Kippur Symposia
YOM KIPPUR SYMPOSIA SPEAKERS The links below will take you to the words of our Yom Kippur Symposia speakers. 2022/5783 Click here to