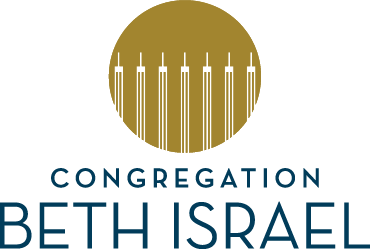 "Summertime in the City"
From the desk of Rabbi David Lyon
Summertime used to mean spending more time at home and less time in my office at Temple. As my time away begins on July 1st, I'm not sure how to be at home any differently than I've been at home since mid-March. I already wear shorts and short-sleeved shirts most days, I already shave fewer times each week, and don't even ask about shoes. So, what will summertime be?
To begin, I won't be hiking in the mountains or mingling with dear friends over food and drinks. I'll be in the flatlands of Bellaire and Meyerland, mostly. At my desk at home, or perhaps in the backyard for short bursts without air-conditioning, I'll be reading and writing. One of my favorite summertime activities even when I'm in the mountains is to spend part of the day preparing my thoughts for the High Holy Days, outlining plans for the New Year, and catching up on piles of reading material. Regular intervals of strong coffee propel me from activity to activity including exercise and some socially distanced time with friends. Eventually, I hope to be in Providence, Rhode Island, for a short time where my grandson and his parents live now. Time with Ronen is all the summertime fun that I'll need before the New Year begins.
Though I won't be at Livestream Shabbat services until August, I will continue to reach you by video and by this blog. It's a meaningful way to share with you what's on my mind and what's happening at Beth Israel. Already, I can share a few highlights with you:
Welcome Rabbi Aaron Sataloff. Rabbi Sataloff is Beth Israel's new Assistant Rabbi, who just arrived from his former position in Macon, GA. He is already hard at work to prepare for the New Year, especially with young professionals, teens and young children. Rabbi Sataloff welcomes your outreach for words of welcome, tips on places to see and things to do, and how he can be helpful to you. His email is asataloff@beth-israel.org.
ABIDE (Advocacy at Beth Israel for Diversity through Education) is our Temple committee that's focused on social justice work including anti-Semitism, systemic racism, voting access, and more. Lisa Stone and Dena Marks co-chair this active group with your interests in mind. Look for "Congregational Conversations" about the issues that keep us up at night.
Lifelong Learning never stops and David Scott, Director of Lifelong Learning and Engagement, welcomes you to be part of Jewish learning during the summer and when the New Year begins. Look for weekday programs and Shabbat Torah study every Saturday morning. Links to join by Zoom are easily found on our website at beth-israel.org
As summer heat takes hold and vacations and stay-cations are planned, look into Beth Israel for Jewish insights, time for worship, conversations with friends, and more. Finally, not that you don't already know it, but please wear a mask, practice physical distancing, wash your hands regularly, and be smart about your health and the well-being of others. As Shabbat comes, take this day for rest and renewal beginning with these words:
Let me learn to pause, if only for this day.
Let me find peace on this day.
Let me enter into a quiet world this day.
On this day, Shabbat abide.
(Mishkan Tefilah, CCAR Press, p.7)
Shabbat Shalom,