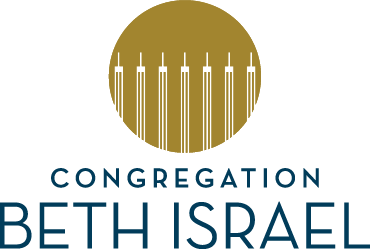 "COVID-19 Effect"
From the desk of Rabbi David Lyon
As the world turns, the pandemic continues to snake its way through our lives. Invasive and elusive, we're pretending that it isn't really there. The economy is opening in ways that are still unsafe; displays of patriotism are creating dangerous public gatherings; and, a lack of unifying information is contributing to more polarization, insecurity and prolonged suffering. At our worst, we amble on as if the world we knew will snap back because nothing is really lurking behind our masks to get us. At our best, we're taking reasonable and healthful steps while recognizing life-style changes that we should preserve after COVID-19 passes.
For example, some students who are learning online at home are happier than they were at school. Not every student enters school to a warm reception of friends. Many face bullying and other threats. At home, they learn with their teachers in safe and familiar surroundings. Though every home isn't conducive to learning, they're not necessarily surrounded by the same fears.
Likewise, many children are enjoying the company of their parents who are home every day and all day. Parents are adjusting, too, with meetings online while sharing rooms for learning, working and eating, depending on the hour. Not everybody has made the adjustment, but where families have worked out a temporary new normal, the positive outcomes have been great. They're creating memories while coping, managing stress, playing and laughing, cooking meals, cleaning the house for themselves, and planting in the yard. Along the way, they're learning how to support each other as a group and as individuals. It must be very satisfying for a child to go to sleep at night after a full day, not on vacation in a hotel, but as a family that accomplished so much for themselves at home.
A part of all this will fade when we return to our offices, schools, and former routines. But, another part of all this must remain as a cherished value that our families can't do without. Do the children really want to lose time playing games, cooking meals, or working in the yard with their parents? Do the parents really want to give up all the time they had at home with their children? There's a reason we all go to work and school and activities; but, the reasons for returning home were never just to refuel with dinner and sleep. They were also supposed to be for embraces, love, forgiveness, joy, and sharing, to name just a few.
Let's prepare today for the time when the all-clear is sounded. Let's make a promise to ourselves and our families that COVID-19, for all its evil, let us focus on what matters more than anything. In addition to good health, we value family and friends and the memories we create through daily life. If your children are grown, the same question can be asked about resetting time to cherish Zoom visits with family and friends more often, and to feel part of the conversation.
"As the world turns" was the name of a long-running and mostly forgettable soap opera. But, today, as the world turns, we need to see our lives as too short to let moments pass by without valuing their meaning and those who joins us in them. Years ago, David ben Gurion supposedly said, "In Israel, in order to be a realist, you must believe in miracles." I've always been a realist who prays. Be a realist with me and let's pray that, God willing, our best days are still ahead of us.
From my family to yours, Shabbat Shalom.