Buckle Up. Pray Hard. Drive Carefully.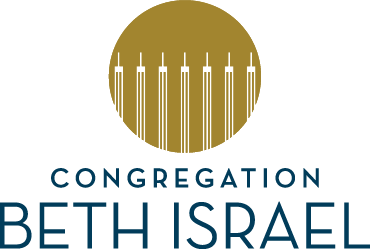 Buckle Up. Pray Hard. Drive Carefully.
From the desk of Rabbi David Lyon
In Chicago, they say there are two seasons: winter and construction. In Houston, they also say there are two seasons: summer and August. To our list, we can now add construction, too. The havoc that construction is creating on our streets is becoming all too familiar and painful. Coming soon, the entire 610/69(59) intersection will undergo its next transformation. The closing of major parts of the intersection will begin this weekend and continue for many weekends. The whole project will not be complete for another three years. It almost makes Chicago winters look like a preferable alternative, but the best alternative is an alternate route or two to get you where you're going safely and quickly.
Most of all, I want you to feel eager to arrive at Congregation Beth Israel for weekday programs and events, and on the weekend for Shabbat services and Sunday MBJLC. Familiar drivers know that knowing multiple routes is the best way to get anywhere in Houston, even on good days. So, during construction, it's wise to plan ahead and give yourself time to change routes as needed. Here are some tips to get to Beth Israel, at 5600 N. Braeswood Blvd.:
From Inside the Loop
1. Head south on local streets to Bissonnet, Bellaire Blvd, or North Braeswood.
2. Continue west on Bissonnet or Bellaire Blvd. to south on Chimney Rock, then head west on N. Braeswood to Beth Israel.
3. Take the 610 South Loop and exit Braeswood to North Braeswood, head west.
From outside the Loop
1. Head south on Fondren or Hillcroft, and turn east on Braeswood towards Beth Israel.
2. Head south on Chimney Rock, or Rice Blvd, and turn west on Bissonnet or Bellaire Blvd, to south on Chimney Rock, then head west on N. Braeswood.
Another convenient alternative is to take Beechnut to Mullins Drive. Turn south on Mullins Drive and you'll arrive at Beth Israel at the corner of Mullins and N. Braeswood.
The Israelites took 40 years to find their way from Egypt to the Promised Land, with God's help. TxDOT has made promises that only feel like 40 years, but it should be less circuitous and less challenging than history would suggest. But, just in case, I wouldn't discount faith as a major contributor to your successful journey from home to Temple during these months of construction. So, buckle up, pray hard, and drive carefully.
We look forward to welcoming you to hear our authors series on Sunday, February 2nd; Rabbi Barry Block on Monday, February 3rd, on "The Mussar Torah Commentary"; and, weekly Shabbat services. We livestream Shabbat services at 6:30pm on Friday night, and 11:00am on Saturday morning when there is a bar/bat mitzvah. Find information on all our programs and services at www.beth-israel.org.