"Anti-Semitism on the Rise"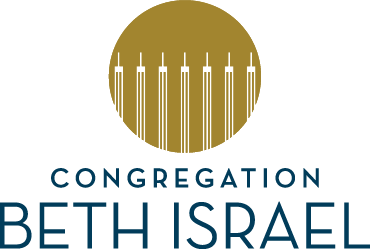 "Anti-Semitism on the Rise"
From the desk of Rabbi David Lyon
I'm not a prophet nor the son of a prophet, to quote Amos. Neither are you. None of us can predict the future like a seer or clairvoyant and neither could the prophets-of-old. But, none of us is blind to rising anti-Semitism and what the future might hold for us.
Months ago, I spoke about anti-Semitism from the pulpit on High Holy Days. I reported that our adult education programs would focus on matters of anti-Semitism and deeper Jewish learning. Deborah Lipstadt, renown professor at Emory University, and author of "History of Trial: My Day in Court with a Holocaust Denier" and "Anti-Semitism Here and Now" will be our guest scholar on Monday evening, January 13th. Her address will be essential to our understanding about anti-Semitism just as the New Year 2020 begins. Her talk will frame our outlook on what is our responsibility during this trying and dangerous time for Jews in America.
As we anticipate Lipstadt's visit to Beth Israel on January 13th, let's be clear about what we already know. Anti-Semites, white supremacists and white nationalists are ignorant about Jews and Judaism. They adhere to age-old Jewish canards and caricatures. Therefore, they seek out people and places that match their stereotypes and images of Jews. They attack Jews who dress in observant garb (yarmulkes, black coats and side-curls), and seek obvious synagogues and yeshivas as targets. Sadly, some Jews are considering going into hiding by appearing to be less observant and more secular. As Reform Jews, we generally don't wear articles of clothing that give away our religious affiliation. But, once anti-Semites and their ilk discover that Jews look like us, they will come after us, too.
To date, Houston's Jewish community has gone unscathed, for the most part; but, if attacks on Muslim worship centers are any indication, then we know that the potential for anti-Semitic attacks already exist in Houston, too. To date, the ADL, FBI, HPD, and other organizations keep us well-informed of any sources of trouble. Thankfully, they have found nothing to cause us any concern or undue fear. We have an excellent rapport and relationship with law officers and government resources, which speaks well of our strategic planning and preparations for difficult times. They have our backs.
Now, let's do our part. In 2020, let's support our synagogues, Jewish agencies, and other sources of strength to combat anti-Semitism and acts against Jewish communities everywhere. As I said on Rosh Hashanah, candlelight vigils have gone out of vogue as meaningful but useless events. The best lessons we can teach come from the past. If "Never Again" means anything to us, then we must come out strong and effective. Come to hear Professor Lipstadt and bring your family and friends. Bring your teenagers and non-Jewish neighbors and their teenagers, too. And, when it's over, dedicate yourself to learning Jewish history and Jewish thought and practice. It's your best defense against those who know their position better than you might know yours.
We are a "land of the free and home of the brave," but not if we don't protect ourselves from those who would deny us our place and would strip us of our strength.  In 2020, I pray for good men and women to speak up and make a difference in our nation.