"You Can Vote for Israel, Our Way"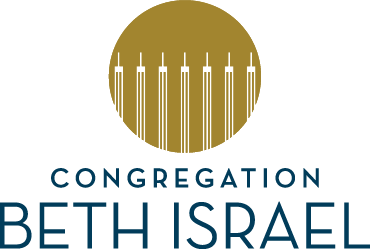 "You Can Vote for Israel, Our Way"
From the desk of Rabbi David Lyon
Israel is on my mind. It always is. Beginning on January 21st, we will all be asked to support Israel's future by participating in the World Zionist Organization election.
If you're not familiar with it, the World Zionist Congress is the World Zionist Organization's legislative body that meets every five years in Jerusalem. The Congress is the only body in which all of World Jewry is represented democratically, and, therefore, is your only democratic opportunity to influence Israeli society. It determines policy in Israel, designates its course of action, and chooses the leadership of the World Zionist Organization. Most importantly, the Congress makes decisions that affect the status of Reform and progressive Jews in Israel and across the world and allocates considerable funding available to Progressive Jews in Israel.
I'm proud of the strength and diversity of the Reform Slate, and I'm asking you to help get out the vote. Best of all, as a candidate on the slate, I could have the opportunity to travel to Israel and be a delegate to the World Zionist Congress in October 2020. You can also read our platform here.
Elections will take place between January 21-March 11, 2020, and your vote is critical to maintaining a large Reform presence in Israel. Once voting opens on January 21st, you'll be able to place your vote for the Reform slate here. You'll be able to see my name on the ballot, too.
Congregation Beth Israel's Stanley Horn, a chair of our Israel Advocacy Committee, is coordinating efforts to enable you to vote in the WZO election. On Friday night after services and on Sunday mornings during MBJLC, laptops will be available for you to cast your vote. There is an administrative fee of $7.50, which covers the cost of running the election; it is not a poll tax and shouldn't be a disincentive to anyone who wishes to participate.
Our shared affection for Israel, in the best and worst of times, requires us to dig deeply to learn, understand, and advocate for Israel. We aren't citizens, so we can't vote in national Israeli elections, but we're Jewish, so we can vote in the WZO elections for the Reform position. This is our single democratic means to affect change in Israel that reflects our Jewish worldview and Reform preferences.
As your rabbi, I'm personally grateful for your responsiveness to my messages and requests for support of our relationship with and hope for Israel.
For more information, please visit ARZA.org and check out their Facebook page and/or Instagram page to stay up-to-date with voting information and additional ways to help spread the word.
Click here see our slate:
Click here to see our platform:
https://arza.org/our-platform/
---
Congregation Beth Israel Cares
This past week, an unfortunate death occurred at Bellaire High School. A high school student died at the hands of another student with a gun. The details are still being reported, but the devastation is far too real and agonizing. Families mourn and friends grieve. At Congregation Beth Israel, we advocate for gun safety while we embrace our students with assurance that the future will get better. We're doing all that we can. Let's promise to do more, together. Thoughts and prayers can motivate us to act for the sake of their young lives and our shared hope for a brighter and safer future.