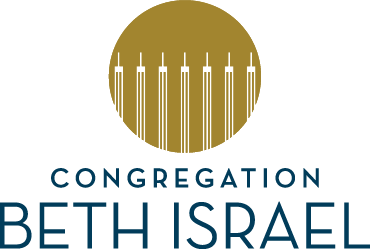 Human Holiness
From the desk of Rabbi David Lyon
The double Torah portion this week includes Kedoshim, beginning in Leviticus 19. It's a favorite portion of Torah and Leviticus, because it begins with what is called the "Holiness Code." In Leviticus 19:2, we read, "You shall be holy for, I, the Lord, Your God, am holy." The English translation does justice to the Hebrew, because holiness is in the future. Commentators agree that the Israelite people will be holy in the future through participation in the Covenant.
Though holiness is a daunting goal, the rabbis oriented us to our task. They taught that God is Holy, but human beings are not and shouldn't pretend to be. They explained that the verse, while aspirational, only anticipates that we might achieve human holiness. Looking around us there are glimpses of it in people who live mitzvah-centered lives. Their deeds reflect our greatest Jewish values, and they don't fail to bear witness to the Covenant as Jews in all that they do.
Think of the Jewish men and women who have touched your life whom you admire most. They balance work, family, faith, and service. Work represents their contributions to production. It also represents earnings that sustain their families. Family is a priority for the purpose of preparing their children to take the reins when they're ready to participate in the world as responsible, able, and wise adults. Faith is primary. It provides a foundation on which all else rests. Values, hopes, obligations and duties flow from awareness of that which is larger than themselves. They might pray, but even in the absence of regular prayer, deeds that reflect Torah values are an essential part of living a profoundly Jewish life. Service to others is at the heart of their life's work. To care for others turns the focus away from themselves, appropriately. The combination of work, family, faith, and service speaks volumes of such humanly holy Jews.
By contrast, there are Jews whose names make the headlines for the wrong reasons. They miss the mark on human holiness. They fail in one or all areas of a balanced life. For the worst among us, a natural death is redemptive, but it comes after years of missed opportunities to live a holier life. Judaism celebrates human holiness, but it doesn't deprive us of enjoying life's pleasures in moderation. We drink and dance and eat; we marry and enjoy relations with our partners; and we aim for the best in life. As we do, we keep an eye on others' needs through generosity, kindness, and good deeds.
Leviticus 19 is a Holiness Code. It's a terse listing of ethics and rituals that contribute to human holiness. Many of them are no longer able to be performed because circumstances no longer exist in which they once occurred or were meant to occur. But it doesn't preclude us from gleaning from them what it is that we can still do and be. In addition, we should ask ourselves, what would we add to a Holiness Code, today? What priorities would we place on work, family, faith, and service? How do we think we're doing on our way to salvation reflected in human holiness?
Whether you have a short or long way to go, I hope that the journey is meaningful and fulfilling.
L'Shalom,