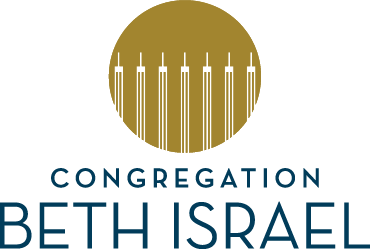 "Dear 2021"
From the desk of Rabbi David Lyon
Dear 2021,
You're new on the scene. You have no idea what we've been through this past year. I won't even write the past year's number, because it shouldn't get anymore PR. I prefer to begin by welcoming you with open arms, though from a distance, because that's just how bad the year has been. Your arrival comes in the nick-of-time. You're going to bring us a better year with renewed health, hope, and healing, right? That's what we've been told.
As you get settled in, take a look around. Set your priorities right so time can care for the sickest and most vulnerable among us. Give time for families and communities to return to work and school, and to houses of worship and community centers to welcome their members and guests. Provide ample space for leaders of business, industry, government, and non-profits to energize their sectors and restore jobs and pay good wages. Save time for those who have a long way back to self-sufficiency and better health. And, if you do rest, let it be only to prepare for the next day, because there's just so much to do. We've watched the tally reach more than 300,000 dead and millions infected. I promised I wouldn't talk about it, but you just have to know that this past year was tragic.
But 2021, there's good news, too. While we've been waiting, we've banded together the best and ablest among us to do the impossible. Frontline workers, community leaders, neighbors, and friends served food, provided relief with money and gift cards, and even made the holidays as joyful as they could be. Others found meaning in lockdown at home with more time for children, spouses, and pets. We worked from home and learned how to make casual-Friday, every day. Truth is that we miss our family and friends. We miss our co-workers and our favorite restaurants and bars.
While you get comfortable and ease into your surroundings, we'll continue to wear our masks, wash our hands, and remain physically distanced. Most of us have done so without complaint, but all of us are exhausted. We have nothing left to say to the past year, and we urge you not to speak to it, either. But as the new year commences let's share our hopes for good things to come.
Welcome, again, 2021! Can we get you anything? More time? Take all you need. We're so glad you made it and we hope you'll stay strong until your time is done.  
With thanks and good wishes,