"An Evening with Anne Applebaum"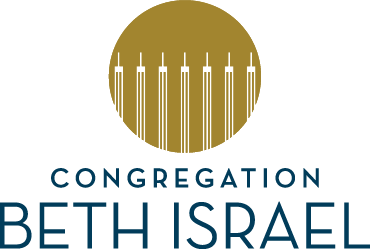 "An Evening with Anne Applebaum"
From the desk of Rabbi David Lyon
This past week, Congregation Beth Israel's Wolff-Toomim Distinguished Lecture Series hosted on Zoom, Anne Applebaum, journalist and author, and Ambassador Stuart Eizenstat. In conversation, Anne responded to questions that were framed by her recent book, "Twilight of Democracy: The Seductive Lure of Authoritarianism". The conversation was insightful, educational, and revealing. Anne brings a world-wide view that is both academic and reflective. She spoke about her personal life in Poland, with her husband, which often blends with their professional life. In an early anecdote, she posed her thesis based on a New Year's Eve party at the beginning of the new millennium. At their remodeled manor house in the Polish countryside, she told us about all their friends from Europe and America who gathered to usher in the new century with them. Then, just years later, she noted, that same group had become splintered by politics and the ravages of nationalism in what would become a glimpse of the "twilight of democracy."
The result became her interest in writing about how it happened and what it revealed about our present and future. For more than an hour, she ably held the attention of more than 200 Zoom screens who held onto every word. The "seduction" about which she writes is reflected in the rise of authoritarianism. She explained that it's seen in many countries where democracy once held sway or was tried and then succumbed to what might be called a failed experiment. An enduring democracy requires active citizens who tend to, support, and defend the institutions of democracy without complacency or apathy. In effect, democracies don't take care of themselves and don't endure in inertia. It's a keen insight and a wake-up call for all of us.
To Applebaum and other observers like her, the insurrection on January 6, 2021, was a sign. To victims of authoritarians in other countries, they observed that it wouldn't be the last attempt at an insurrection and the next one might even be more successful. Therein lies Applebaum's urgent message. In all our communities, there are roles to play, and in each segment of our society, including newer segments like the internet, we need to understand what their power can do. Eizenstat recalled that years ago only three national television networks offered condensed and objective news. By comparison, today's internet and news sources vastly outnumber the national TV networks, and their free-wheeling interpretations of news and "alternative truths" are battlefields on which wars on democracy can be fought.
Applebaum wisely noted that, in the past, we assembled in civic groups to promote shared values and defend American democracy. Today, such groups don't exist with the same strength anymore. Instead, the internet has formed thousands of groups that don't even pretend to mimic the goals of past civic groups. Out of sight of the public, they gather for purposes that can undermine democracy and promote falsehoods and conspiracy theories.
What can we do about this? She answered this question by turning us to our synagogue and urging us to use the role of the pulpit and the strength of our membership to advocate for the values that have enabled us to thrive in America. In synagogues, politics and religion don't always mix well, but Judaism's prophets never shied away from advocating for Jewish values that are the bedrock of our nation's foundational values, too. In whatever way we choose to advocate for the future we wish to see, it will not happen because we do nothing. The future we desire will only happen because we choose to do something. What that something will be is a matter of turning to our Jewish sources to learn about our duty as Jews, and how to bear witness to our Covenant through deeds that promote those lessons.
Judaism has thrived in democracies and suffered under totalitarian governments. We don't need to look far into the past to know that Hitler didn't rise to power through force; he was elected to power, and fear and revenge were at the core of his campaign. To be true to our faith and our responsibilities as Americans, we must do something in order to be honest when we say, "Never Again!" How will you begin or continue to do something about it? What more can we do at Congregation Beth Israel to support your vision for the future?
L'Shalom,