"Faith Doesn't Take a Holiday"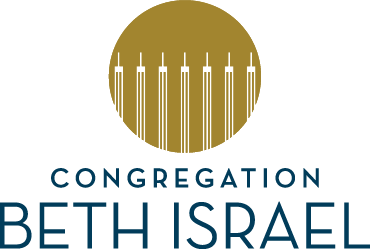 "Faith Doesn't Take a Holiday"
From the desk of Rabbi David Lyon
This past week, many of Houston's rabbis taught classes online for our community as we prepared for Shavuot, the festival holiday that comes after counting 49 days from Passover. On the 50th day, Shavuot begins. It's a time known as Z'man Matan Torateinu, the Season of Giving the Torah, because it highlights "revelation" at Mount Sinai. This was the theme of my class, which focused on the ways and means by which Torah was given and received by the Israelites.
Today, the enduring and sacred gift of Torah is evident in our Jewish presence. More than calling ourselves Jewish in name, we are Jewish in word and deed. We bear witness, as it were, to our Covenant with God, when we perform sacred deeds called mitzvot, and express our faith's highest goals when we engage the world as Jews.
During the COVID-19 pandemic, the Torah remains our moral compass for what to do and how to express our highest goals. Though sheltering in place and quarantining at home has been difficult, emerging into community without reasonable measures to protect health and well-being is just as reckless. Even after receiving permission to enter workplaces, restaurants and salons, we were wise to ask if it was sage advice or just expedient. Many agreed that it was expedient without being wise, unless wearing a mask and social distancing, which are protocols in Houston and Harris County.
Across the faith community, religious leaders — Jewish, Christian, Muslim, and others — also agreed. Though houses of worship were urged to open, even ordered to open, we met online and by email to collaborate on the matter. Without exception, all agreed that our sacred texts pointed us towards moving more slowly for the sake of every living soul. The result was a video created by us to express a shared message within our own faith communities and across faith communities about the sacred work that we do for your sake.
Please click the link below and watch the video. This is a religious statement and a passionate commitment to common ground where we find our duty to life, health, well-being, and allegiance to the Eternal, within and beyond us.
https://www.youtube.com/watch?v=gvJGIXb09hw&feature=youtu.be
In addition to the words in the video, we must add our deeds. On Congregation Beth Israel's website, you'll find our COVID-19 Resource page. Click on the red button to find many updated and important resources for you and your family. Let's pray for an end to this pandemic and all its negative consequences; and, let's do our part to be sure that our prayers are not said in vain.
Shavuot and Yizkor/Memorial services will begin at 10:30am, on Friday, May 29th, live on Zoom. The link is found on our website. Shabbat services will begin at 6:30pm on Friday, May 29th, live on Zoom. Torah Study will continue on Zoom, Saturday morning at 9:30am, May 30th. All our rabbis and cantor look forward to being with you.
From my family to yours, Chag Sameach and Shabbat Shalom.